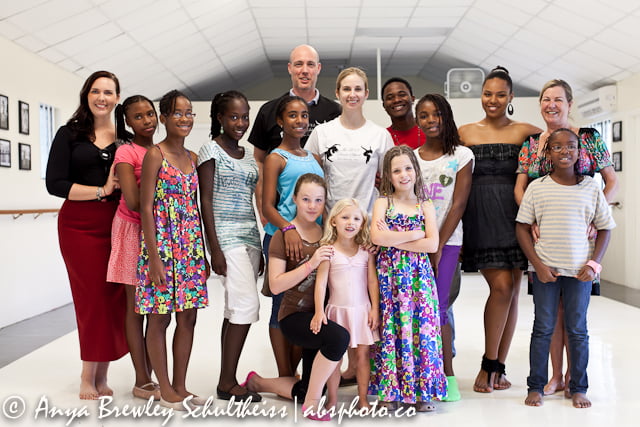 Students of the BVI Dance School were thrilled to have the opportunity to dance with Professional Ballerina, Michele Wiles at the end of December.

Ms. Wiles has been a principal dancer with the American Ballet Theatre for the past 6 years and has danced with the company for the past 13 years. The ABT Company is the premier Ballet Company in the United States and performs all over the world. Ms. Wiles contacted the Dance School earlier in the year while planning a visit to the BVI with her husband James McCullough.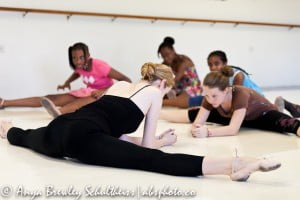 She asked for use of the dance studio to maintain her training while here in the BVI and the Dance School was eager to welcome her. Sandy Lyons, director of the BVI Dance School, asked if Ms. Wiles would be open to having students watch her session in the studio and she willingly agreed.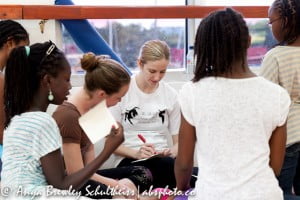 On the day of her visit, rather than have the students merely watch from the viewing area of the studio, Ms. Wiles and husband, James welcomed them into the dance space itself and then invited the more advanced students present to participate in the class with her. The students worked through barre exercises, adagios and floor work with Ms. Wiles guidance. It was an exciting and inspiring day for everyone.
Later in the day Ms. Wiles did a talk-back session where the students were able to ask questions and she also signed autographs for everyone. The Dance School presented the couple with a book about the BVI and map of the territory and hopes that they will be back again soon!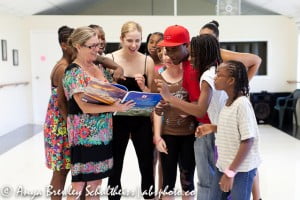 In fact, the couple is in talks with both HLSCC and UVI regarding performance opportunities in March of this year.
..